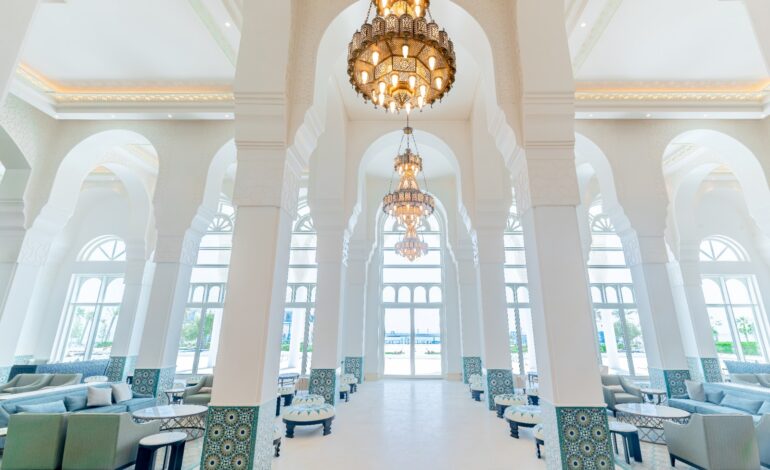 admin
Jan 28, 2021
5447

5 minutes read
Hilton Salwa Beach Resort & Villas Begins Welcoming Guests with New Accommodation and Dining Options
Hilton Salwa Beach Resort & Villas announced the opening of its highly-anticipated new hotel accommodation which features spacious, modern guest rooms and joins the resort's wide range of offerings, including its 84 beach villas and Qatar's largest theme park, Desert Falls Water and Adventure Park. Every guest is entitled to daily access to the waterpark, the hotel promises a relaxing yet fun filled experience for all the family.
In addition, the resort has opened a range of new dining venues including Dante Cucina Italiana which offers an immersive culinary journey to Italy. Another option is Levantine, where diners can explore the flavors and aromas of Levant cuisine. In the heart of the hotel lobby, Nesma Lounge offers curated menus of traditionally prepared beverages and afternoon tea, with a surprising Middle Eastern twist. In addition, visitors to Desert Falls Water and Adventure Park can dine at Telal Café and enjoy comfort food, perfect for a day of fun-filled activities.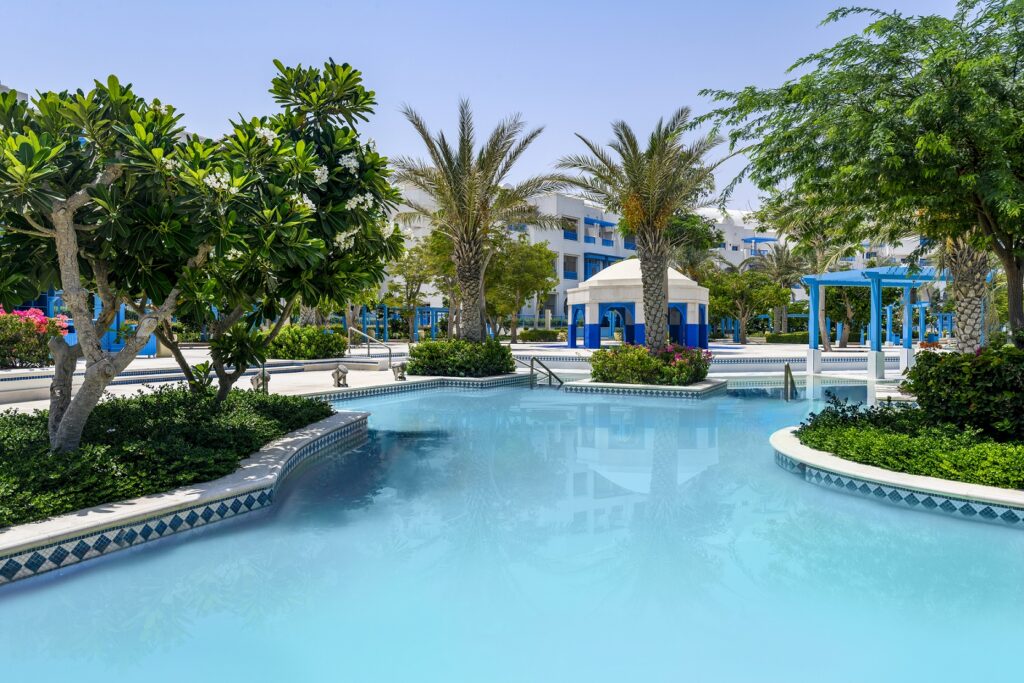 "We are delighted to have opened this incredible property and look forward to welcoming guests to our new hotel accommodation and dining venues," said Etienne Gailliez, Country General Manager, Hilton, Qatar. "With elegant beach villas and guest rooms, enticing dining and a range of leisure facilities, the hotel is set to be an exciting addition to Hilton's portfolio, and to Qatar's tourism offering."
Marrying bright blue and white exteriors with regionally inspired design, the hotel features 246 spacious rooms and suites, boasting a contemporary interpretation of Arabian décor – as well as84 beach villas and the signature Arabian village with 31 villas. The elegant rooms all have private balconies and terraces that overlook lush scenic gardens and offer incredible views of the sea and the hotel's private beach. The property also features almost 5000 square metres of meeting space, including a large pillarless ballroom and five meeting rooms.
As an exciting new addition to the hospitality sector, Hilton Salwa Beach Resort & Villas combines world-class services with all the sensational experiences of a destination vacation, firmly placing Qatar on the map as a key leisure destination in the region.
Hilton Salwa Beach Resort & Villas is located at Salwa Road, Exit 84, Qatar. Online reservations will be available as of the 1st of February, for earlier reservations please call +974 44236600.
For more information, visit www.salwabeachresort.com or follow @salwabeachresort on Instagram. The property is owned by Katara Hospitality and managed by Hilton as part of its upscale Hilton Hotels & Resorts brand.