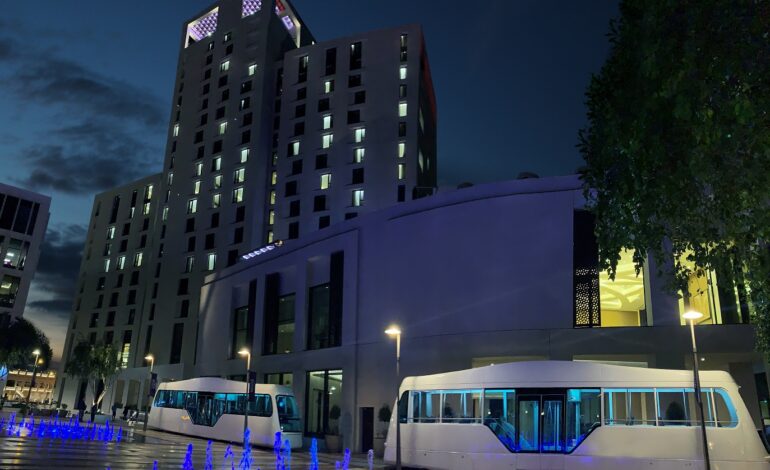 admin
Apr 11, 2021
1900

4 minutes read
If you are looking to share Ramadan with family and friends at home, Alwadi Hotel MGallery's talented team have created a range of experiences to ensure you can truly get into the spirit of Ramadan.
Alwadi Hotel MGallery General Manager Mr. Hani Akkari said the hotel was offering experiences that could be enjoyed in the comfort of your own home.
"We have crafted Ramadan experiences that not only reflect this beautiful time of year, but also encourage our guests to gather with family and share special moments," Mr. Akkari said.
"We are pleased to be able to take our unique culinary experience beyond our hotel and directly to the homes of our guests. We know that our guests may want to experience the spirit of Ramadan in comfort of their own homes. One of our signature experiences this Ramadan is "From Our Home to Yours" which are stunning set menus as well as ala carte menu for Iftar and Suhoor which can be delivered directly to our guests through the Talabat delivery app."
This Ramadan Alwadi Hotel MGallery is offering:
From our home to yours
Signature Alwadi Iftar and Sohour set menu for only QAR 180 and QAR 165, or choose from wide selection individual dishes. Delivery will be available directly by the hotel with highest level of sanitization and safety for a minimum order of QAR 600 and above.
AtTEAtude – Tea Lounge and Terrace
A sublime selection of oriental sweets, artisan dessert, for a post-iftar catch-up, Sweet Boxes and hampers available to go.
From ours to yours, delivery options available.
A la carte option is available
Mr. Akkari said that in keeping with the hotel's boutique and personalized nature, his team is determined to create a memorable Ramadan for their guests.
"We invite our guests to indulge in an authentic and surprising food journey with international flavors prepared by our culinary team to celebrate the spirit of the season", he said.