The prominent founder, businesswoman, and entrepreneur made a special appearance at the official opening of Clinica Joelle Qatar and further celebrated the brand's Middle Eastern expansion.
Clinica Joelle Qatar specializes in the latest aesthetic techniques, technology, and trends to transform its clients' lives.
Joelle is known across the Middle East as the founder of beauty empire Joelle Group, and as an inspiration to a generation of Arab women.
Joelle Group holds a portfolio of four successful businesses: Maison De Joelle, Clinica Joelle, Eyecandy and Joelle Paris which are managed by Joelle herself.
Clients can enjoy a serene and private venue where both surgical and non-surgical procedures are offered to meet the highest industry standards.
Renowned beauty​magnate, Joelle Mardinian, welcomed guests and the public to step into her first aesthetics clinic in Doha at the official launch of Clinica Joelle on May 27, 2022.
Cutting the ribbon to reveal a fresh and innovative space, Joelle was the guest of honour at the much-anticipated event which saw both intrigued and eager clientele step into the beautiful clinic.
Having already had a soft opening, Clinica Joelle has fast become the most trusted place in Qatar to provide clients with magical transformations.
The range of surgical and non-surgical procedures available at the clinic have garnered an international following including celebrities, influencers, and opinion leaders that believe in the power of Joelle and her team's vision, experience, and expertise.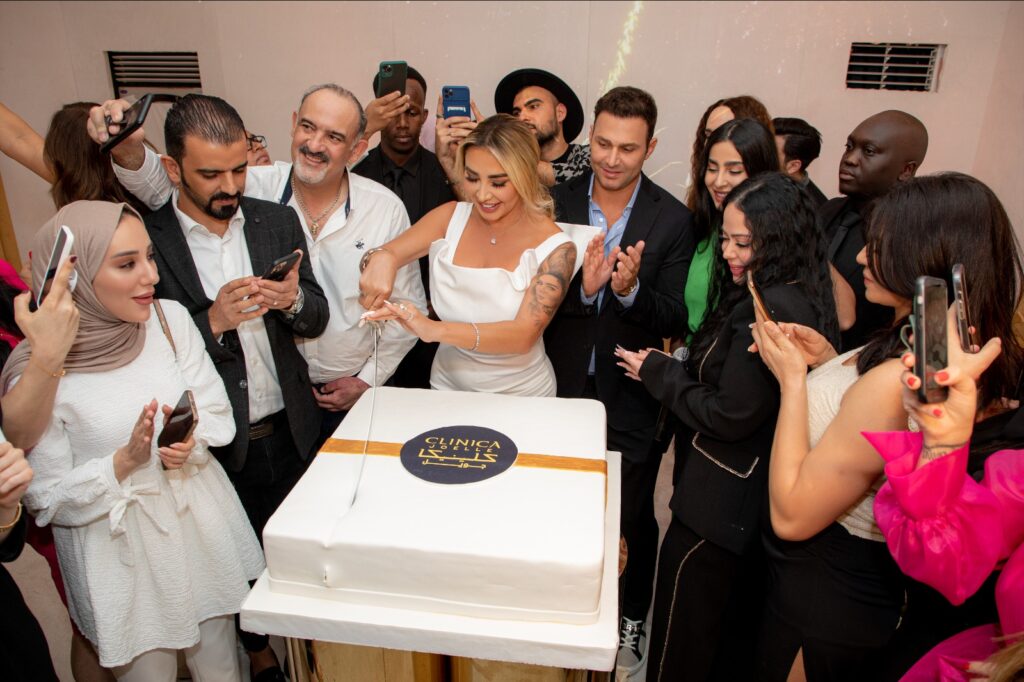 With a eight-strong-team leading the Doha destination, Clinica Joelle Qatar is home to some of the world's best Plastic Surgeons, Dermatologists, General Practitioners, Laser Technicians, and Skin Experts with many years of experience in the world of aesthetics. And some well-known client names.
Commenting on the opening of Clinica Joelle Qatar and the brand's expansion, Joelle Mardinian, said: "I think the fact that we place our image and the quality of our service above profit every time is the key to our success.
"We only hire professionals who have reached a certain level because they are so good at what they do, and they don't have egos or an air of arrogance about them. They are confident in their own abilities but are friendly, warm, and kind," she continued.
"I also love to see how happy my staff are working for the brand. It feels incredibly good to come to Qatar and see the fruits of my labour."
Clinica Joelle is more than just a beauty hub. Established in 2013, it quickly grew to become the best place to help clients with gaining and boosting their self-confidence.
There are currently 7 Clinica Joelle locations in the MENA region, with more in the pipeline.