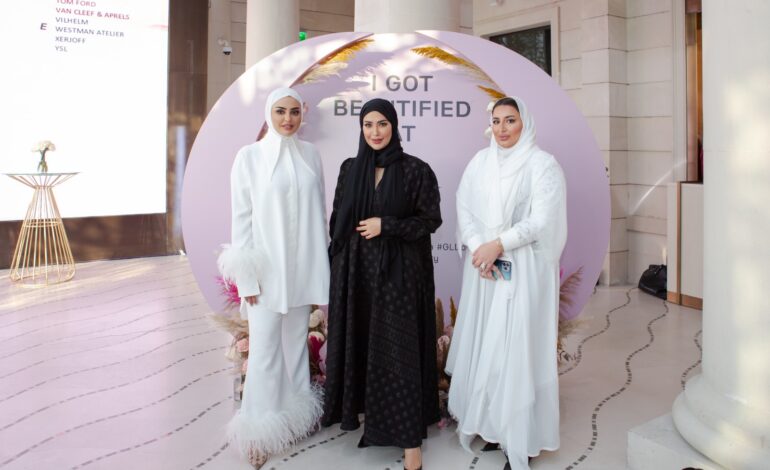 In a carnival for beauty lovers, Galeries Lafayette Doha celebrated its first-ever Beauty Weekend from September 28 until October 1, 2022. The event, with the tagline 'Beautiful You, Beauty Weekend', was an ode to all things beauty. The occasion was made extra special with the launch of the new Galeries Lafayette Beauty Edit corner.
Throughout the four-day event, beauty lovers had the chance to attend masterclasses and live demonstrations, receive beauty goodies and discover new makeup trends to dive deep into the captivating world of wellness and beauty.
Galeries Lafayette Doha partnered with premium brands, including Tom Ford, Abdulla Al Abdulla, Dior and Balmain, to design the beauty weekend experience and it was an enriching and exciting one, to say the least. Qatari social club Instudio led a special beauty panel, moderating a public question and answer session with Kuwaiti influencer Sondos Al Qattan and beauty owner Afra Al Maari .
It was the perfect opportunity to discover the exclusive brands and learn more about how to take care of yourself. The Beauty Weekend was full of surprises for everyone, and uncovered some of the latest international trends, while spending some delightful pampering time and treats to new beauty essentials.
In true Galeries Lafayette Doha style, the French Department Store was dressed up to match the theme of the occasion. From digital screens to instore animations, it was all a celebration of beauty. Making things exciting, a Goodie Wheel and Beauty Doll Catcher were set up creating a fun, interactive zone for the customers. The Eye Glam painting section, Nail Art and Hair Braiding by Beauty Hive, the photo booth and hot chocolate station added to the celebrations.
Speaking about the first Beauty Weekend at Galeries Lafayette Doha, General Manager Kevin Gerard Pender said: "The event was organized with the vision to celebrate beauty. We wanted to treat our clients to a beauty experience they can cherish. The masterclasses by exclusive brands, the amazing beauty highlights complemented by the delightful pampering and attractive gifts, made the weekend a truly memorable one for all beauty lovers."