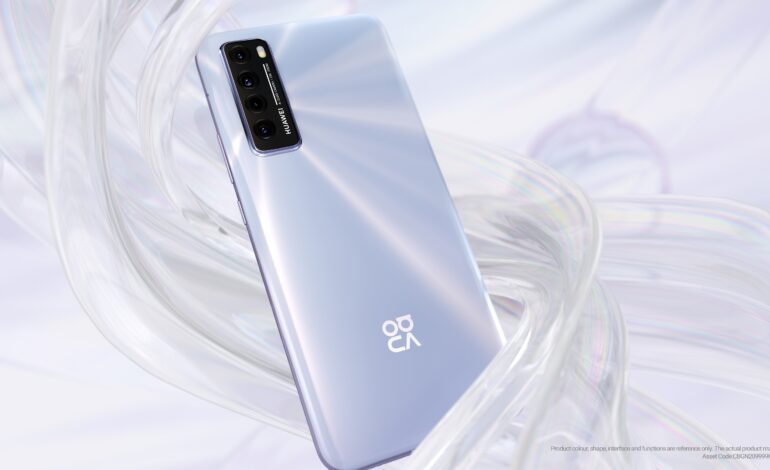 With affordability, durability, and practicality in mind, Huawei engineered its nova series to provide the best of the best in midrange devices. The HUAWEI nova 7 5G, elegantly combines modern aesthetics with some of the best features found on a midrange device.
Equipped with a 64MP Hi-res AI Quad Camera, a 7mm Kirin 985 5G chipset for 5G network support, robust performance, and top-notch image processing, the recently launched star of the midrange smartphone in Qatar allow users to experience every day as an adventure.
HUAWEI nova 7 5G is equipped with an amazing 64MP Hi-res AI Quad Camera utilising 4-in-1 pixel binning technology that can capture more light in poorly-lit situations for brighter and clearer photos. The camera setup of the HUAWEI nova 7 5G also contains an 8MP Ultra Wide Angle for wider images with an angle of up to 120o. Not to mention the 8 MP telephoto camera with up to 20x digital zoom capabilities for crisp and clear long-distance shots. The phone also features a 2MP Macro camera for super up-close pictures as close as 4cm, allowing users to explore a world full of intricate detail. When it comes to video recording, the complex camera setup of the HUAWEI nova 7 5G supports 4K Hi-Res video recording regardless of the setting along with 4K Time-lapse photography for capturing beautiful sunsets, sunrises, slow moving clouds etc.
A unique feature that the HUAWEI nova 7 5G is kitted with is the DUAL-VIEW mode; a mode that uses the device's 64MP Hi-Res AI Quad Camera along with the 32MP front camera to record simultaneous videos. This mode allows for both close-up and wide-angle clips at the same time and enables those with a passion for content creation to stay in the moment when vlogging, and filming their content.
To make it easier for all its users to enjoy their most essential apps, Huawei has its official app marketplace, Huawei AppGallery, preinstalled on the HUAEWI nova 7 5G. AppGallery provides a diverse collection of music, video, sports, productivity, etc. applications that cater to a variety of Huawei users and to help them get the most out of their devices. To make it even better, HUAWEI nova 7 5G is also equipped with the all new Petal Search, a brand-new search engine that gives users access to millions of apps from all over the world with a simple search.
As the world's leading 5G phone maker, Huawei brings the best of the best in its HUAWEI nova 7 5G. It stands as the star of midrange 5G devices with its exquisite features, flagship performance, long battery life and its aesthetically pleasing design.