Mohamed Robin El Alami is the co-founder of Gulf Dental -Qatar's first innovative chain of medical centers that offers high-end healthcare services.
Happily married, father of four kids –Mohamed was born in Palestine, raised, and studied in Qatar until high school. He graduated in Marketing Management at Applied Science University, Jordan.
Passionate about management, Mohamed came back to Qatar after graduation to start his career in 1994.
Mohamed started his career as a Sales Executive in Merch Trading Company and leveled up as Marketing Coordinator and Brand Manager.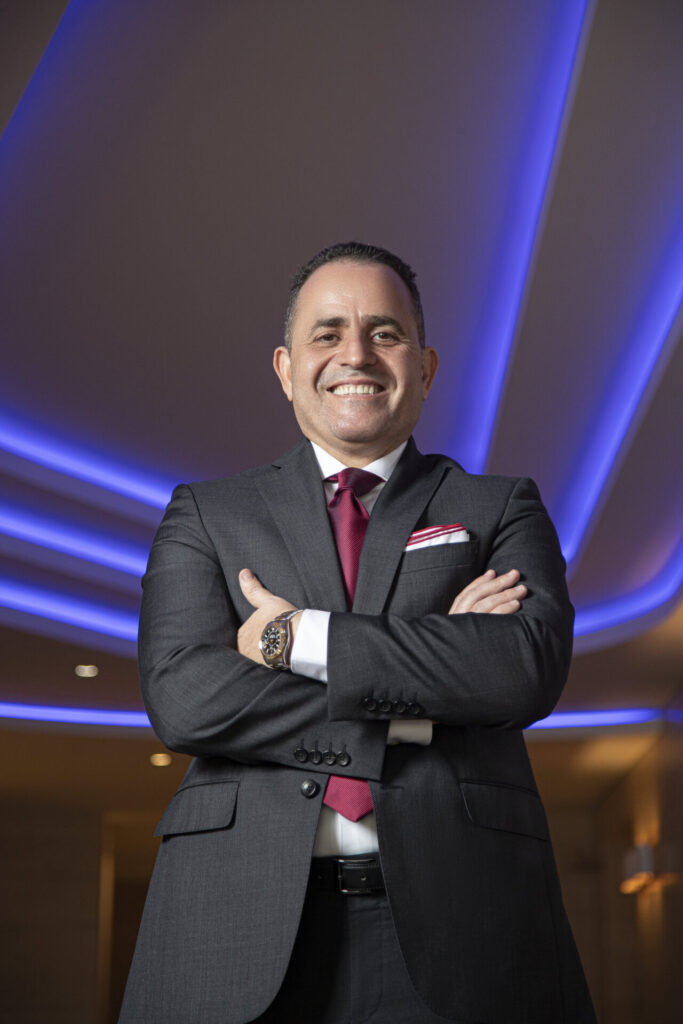 In 2001, Mohamed started working as Administration Manager at Consultant Dental Center. That was the turning point of Mohamed's career. He started thinking about retail business ideas.
Having vast knowledge, connections, and experience in medical field –Mohamed chose to build a dental care center that gradually become a huge organization and now known as Gulf Dental Center.
Launched on May 2004 in Hilal area, Gulf dental expanded to 2nd branch in 2008 at Duhail and 3rd at Wakra in 2012.
After having successful turnover from 3 branches, Mohamed decided to venture a full service medical center that is now became Family Medical Polyclinics with first branch in Wukair area.
Experimenting his successful entrepreneurship, Mohamed Robin further expanded Gulf Dental Center and opened the 4th and 5th branches at Old Airport in 2015 and Al Abeb in 2019. In the same year, he opened the 2nd branch of Family Medical Polyclinic in Aziziya.
Mohamed is now expediting to motivate others and educate young entrepreneurs through his career skills, industry insights, and life experiences.
LLQ Lifestyle is proud to provide a platform where Qatar can be valued through Mohamed's golden words.