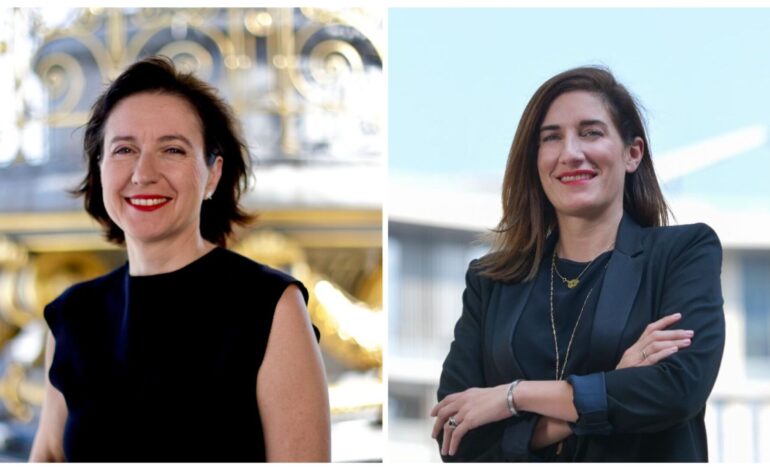 Women are marking their time in leadership. With a desire to change the norm of society and success that belongs to man-only domains, women leaders are now taking part in innovative initiatives.
Karen Vernet –Chief Merchandising Officer (Retail-Digital-International), Member of the Executive Board (Printemps Group), and Jennifer Fall –Buying and Visual Merchandising Director (Printemps Doha) are amongst those leaders who continue to introduce innovative vision to luxury retail by employing the latest technologies and trends to serve the long-standing traditions of Printemps.
During the pandemic when other businesses were sinking, Karen, Jennifer and their colleagues took the initiative of taking the business online through a web 3.0 virtual store.
Printemps, one of the world's oldest and most prestigious department stores from France is soon launching its Doha branch with more than 165 exclusive partner brands.
We were honored to meet Karen and Jennifer at the Doha Jewelry & watches exhibition, where Printemps Doha is showcasing some of the exclusive brands they are bringing to Qatar. The talk was casual, crisp, and informative.
A Talk with Karen Vernet and Jennifer Fall about the Printemps Doha Flagship Store Launch
Karren & Jennifer started by expressing their satisfaction with the preparations, display, and participation in the Doha Jewelry & Watches Exhibition. They saw it as an opportunity for the new exclusive brands to meet Qatar's luxury shoppers and introduce their unique offerings.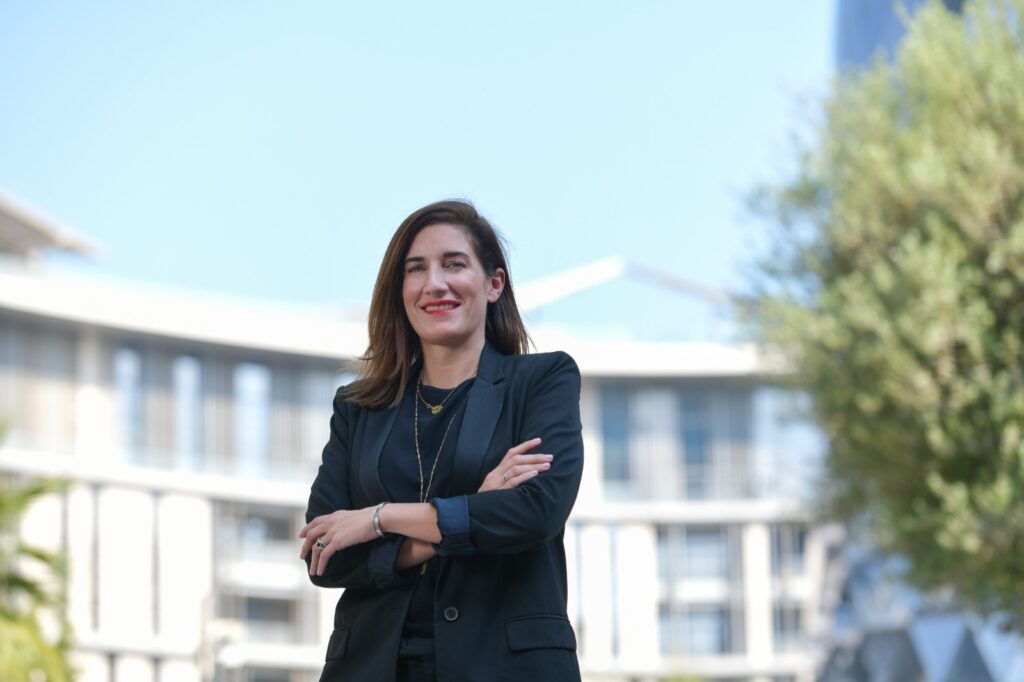 About the Opening of the New Flagship Printemps Store in Doha Qatar and the unique experience that customers can expect
Karen told us about the good news. The first major post-confinement department store in the world –Printemps Paris is coming to Doha to offer a new generation of luxury combining a high-end physical experience and innovative tech solutions for highly personalized customer service.
French loves the spring season. This is exactly why the founder of Printemp gave it the name that means spring in French. The blooming nature is so deeply rooted in our DNA that permits us to celebrate the blooming spirit and select the best brands that fit the local area.
Karen told that for an unparalleled geo-marketing strategy –it is very important for us to adapt ourselves to a country, to create a special place in the region, in France, and across the world. We don't want to create a bland standard of similar experience for every regional store. We work with locals to understand their needs and with great teamwork, we come up with the best assortment.
Jennifer told us that Printemps Paris and Brummel, the two house brands under the umbrella of Printemps are the figureheads for social responsibility challenges. The brands are giving back to society through traceability, ethical packaging and purchasing strategy, traceability, and staff training.
The 'essential luxury' concept is the innovative strategy that is adopted to revive the label. Being a Parisian temple of chic for 150 years, Printemps has the style showcase with several celebrities onboard. The house has collaborated with Pierre Cardin, Paul Poiret, Karl Lagerfeld, and Christian Lacroix. The windows were staged by Nick Knight and Chanel, capsule collections from Manolo Blahnik and Victoria Beckham, and posters were drawn by Ren. Gruau Raoul Dufy, and Philippe Delhomme. The list goes on!
Bringing the Best of the Two Cultures Together
Being the Buying and Visual Merchandising Director for Printemps Doha and based in Qatar. Jennifer works with her team based in Paris to bring innovation and unique brands. She makes sure everything fits with the consumers' tastes and trends in Qatar.
The constant expedite of bringing up new things, what the clients want, what are their expectations, and what differentiation her company can build –is what makes Karen Vernet excited about her work.
Living and working in Qatar with a French background have created unique skills in Jennifer. She loves to indulge herself in collaborating with the French and Arabic cultures. The outcome is a mix of sophistication since both cultures have their own refined values.
Karen's take on having the Strong Entrepreneurial Spirit
Leadership is all about character. It doesn't matter whether we are men or women, stated Karen.
The "entrepreneurial" spirit is strength no matter what. It allows you to remain agile in all circumstances, to bounce back, create, and innovate. And above all to be in tune with the new generations. We wanted to create a light, flexible and dedicated structure within Printemps (in connection with the Printemps ecosystem) that would allow us to move forward quickly.
I gathered around me specialized and complementary skills, internally and externally. The large groups that know how to adapt are often those who also know how to create "intrapreneurial" and innovative structures. In this case, we combine the strength of the large group and the agility of the light and entrepreneurial structure.
LLQ Lifestyle thanks Karen and Jennifer for providing us with their precious time and sharing their views. Printemps has been a source of inspiration for over 150 years and leaders like Karen Vernet and Jennifer Fall are more than capable of carrying the torch forward.