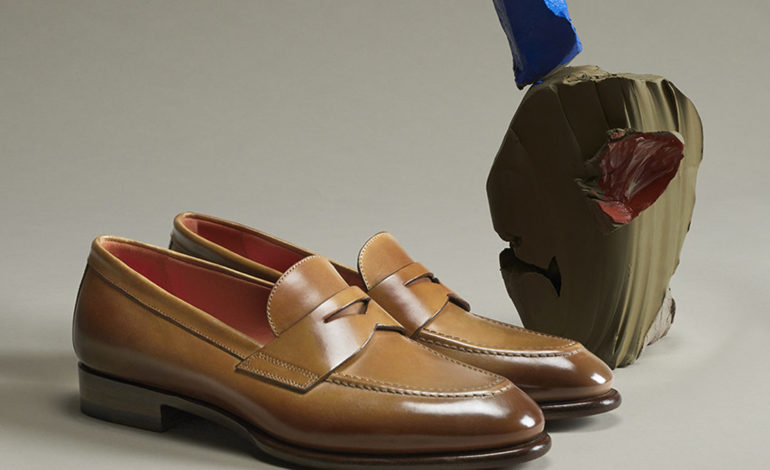 Four separate yet complementary worlds define the men's style and outline Santoni Spring Summer 2020 collection.
Through the perfection of classic icons, Santoni introduces its new patina: Deepness, a pictorial process featuring a gradient effect that gradually shifts from the intense tones of the sole, moving upwards to lighter ones in an artistic play of nuances.
Desert imagery inspires the Wild selection: sandy dunes, bare rocks, a footprint on the barren arena, uncontaminated nature. Derby shoes, loafers, ankle and desert boots in soft nubuck, unlined suede, elk offered in natural shades that range from off-white to sand and brown shades with hand painted leather details.
The leisure styles inspired by the world of sailing convey a sense of effortless elegance and lightness that are distinctive of open air and vacation environments, and at the same time perfect for the city. Sneakers featuring ultra-light soles, sophisticated sandals and espadrilles embellished by handmade details and the iconic double buckle in fact accompany the traditional yacht loafers. Among the sneakers, the new Gym: slightly retro lines, natural and ultra-flexible rubber sole. Under 1980's Broadway signs lights, taking dance steps to the rhythm of an electric keyboard, the Gym style celebrates the frenzy of modern urban life.