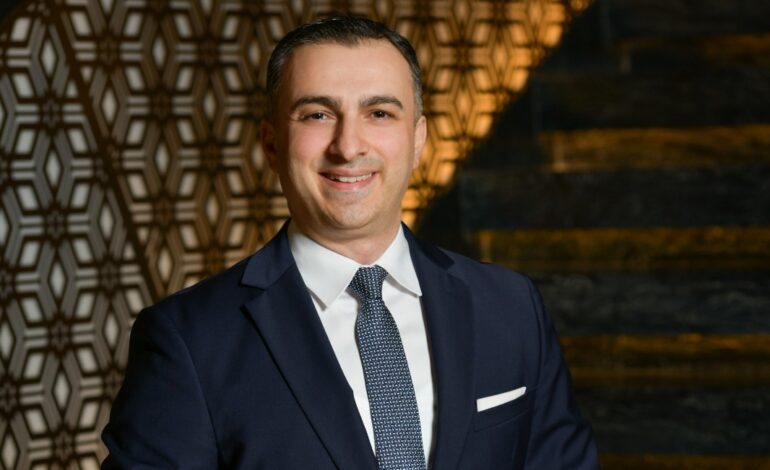 admin
Jun 25, 2023
1459

3 minutes read
The Westin Doha Hotel & SPA proudly announces that its General Manager, Ilkin Imanov, has been recognized as the highly successful General Manager in Qatar at the prestigious International GM Awards.
The International GM Awards serve as a platform to acknowledge the exceptional contributions and achievements of General Managers across the globe. This recognition underscores the exceptional leadership and dedication displayed by Ilkin Imanov in guiding the Westin Doha Hotel & SPA to new heights of excellence.
Ilkin Imanov has been instrumental in setting a new standard of excellence within the hospitality industry in Qatar. Through his visionary leadership, strategic thinking, and unwavering commitment to delivering exceptional guest experiences, Ilkin Imanov has transformed the Westin Doha Hotel & SPA into a beacon of elegance and hospitality in the region.
Under Ilkin's guidance, the Westin Doha Hotel & SPA has consistently achieved remarkable results, establishing itself as a preferred destination for discerning travelers. His innovative approach, attention to detail, and ability to create a warm and inviting atmosphere have contributed to the hotel's success and earned the loyalty of guests from around the world.
Expressing his gratitude for the recognition, Ilkin said, "I am truly honored to receive this prestigious award. It is a testament to the hard work and dedication of our entire team at the Westin Doha Hotel & SPA. This achievement would not have been possible without their unwavering commitment to excellence and the exceptional support of our valued guests."
Ilkin's success story will inspire aspiring hospitality professionals and serve as a shining example of what can be accomplished through passion, determination, and a genuine commitment to providing unparalleled guest experiences.