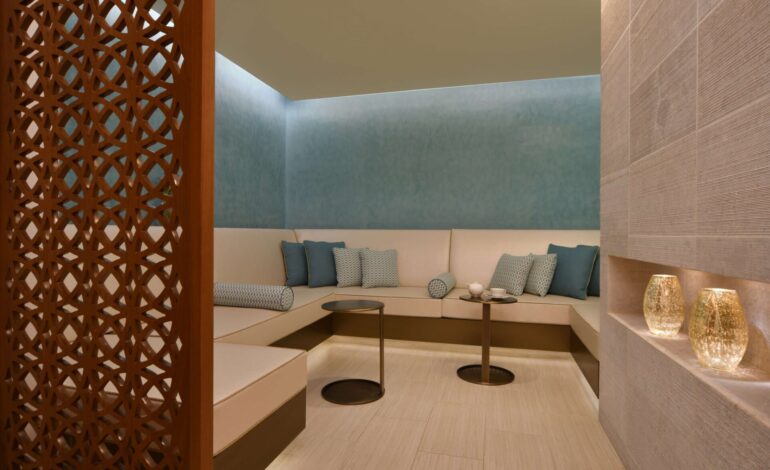 admin
Aug 21, 2021
506

4 minutes read
M|SPA at Alwadi Hotel Doha MGallery has been awarded in five categories at the prestigious awards
Luxurious M|Spa at Alwadi Hotel MGallery continues to shine, winning five awards at the respected Haute Grandeur Global Spa Awards 2021.
Announced this week, Haute Grandeur Global Spa Awards recognized M|Spa in five categories:
Best City Spa in Middle-East
Best Hotel Spa in Middle-East
Most Hygienic Spa in Middle-East
Best Boutique Spa in Qatar
Best New Hotel Spa in Qatar
The Haute Grandeur Global Spa AwardsTM was established as an independent and unbiased initiative to honor the very highest achievements from across the global hotel industry in 2014, recognizing exceptional contributions by outstanding spas.
Alwadi Hotel MGallery's M|Spa is a refined and calming oasis in one of Doha's most exciting areas and combines traditional Arabic oils and healing therapies with modern techniques and the finest ingredients.
Alwadi Hotel MGallery's General Manager, Mr. Hani Akkari, thanked both the judges and the public for their continued support of its trend-setting spa.
"It is an honor that our spa has been recognized in a stunning five categories in these world-class awards. This prestigious recognition demonstrates that our five-star boutique hotel and our bespoke services demonstrate how consistently deliver on our promise to ensure each and every guest has a unique and memorable experience," Mr. Akkari said.
"M|Spa is a space that is infused with an energy that stimulates the senses and purifies the body. It brings harmony to the mind and cultivates the soul. Our unparalleled treatments use natural products – nourishing, revitalizing, rejuvenating, and relaxing the body.
"The last 18 months has been a challenging one for hospitality, and to be recognized for consistently delivering excellent service across all parts of our hotel reminds us all why we work in hospitality. As a team, we look forward to continuing to surprise and delight our guests."