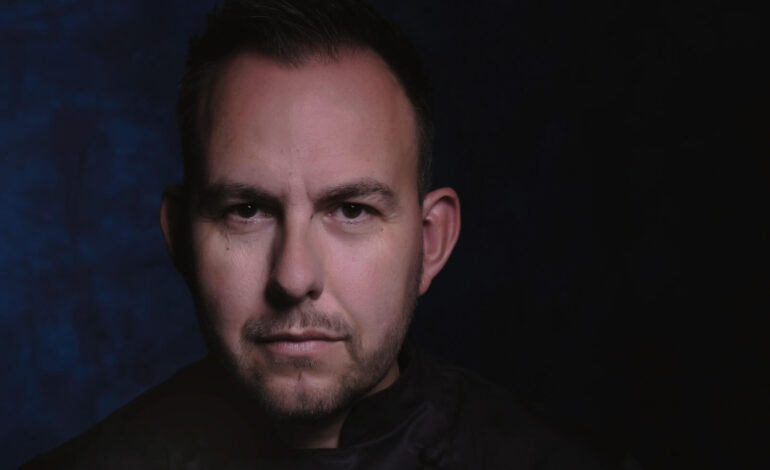 admin
Aug 23, 2021
679

5 minutes read
OWNER OF Sticky Mango London, SET to HOST UNFORGETTABLE
POP-UP DINING EXPERIENCES at JW Marriott Marquis City Center Doha
Chef Peter Lloyd is back! JW Marriott Marquis City Center Doha's signature Pan-Asian restaurant, Shanghai Club will see culinary mastermind Chef Peter Lloyd himself, host a two-day authentic South-East Asian feast.
Chef Lloyd whose career spans over 25 years of acquiring a host of prestigious roles under his belt, including senior positions in some of London's most glamorous kitchens. One of such remarkable accolades being his appointment by world-renowned 2 Michelin star Chef Jean-Georges Vongerichten of the position as Executive Chef to fellow Marriott International restaurant, Spice Market at The W Hotel London.
Set for 26th and 27th August, Lloyd's exclusive dinner at Shanghai Club within JW Marriott Marquis City Center Doha, for QAR200 per person will feature an incredible selection of traditional South-East Asian dishes from his reimagined menu for the restaurant.
Over the two days, guests will be able to experience an explosion of flavors during the intimate dining with Chef Lloyd, who has thoughtfully crafted a menu to titillate all taste buds, all whilst taking in the stunning views of Doha's skyline from Shanghai Club's sleek and stylish 360 panoramic views of the city from the 43rd floor of the hotel.
"JW Marriott Marquis City Center Doha is extremely honored and thrilled to welcome back to Qatar one of the world's greatest chefs", commented Esra Parin, General Manager of JW Marriott Marquis City Center Doha. "Marrying sweet, sour, salty and umami flavors together in a harmonious melody of dishes, Chef Lloyd is set to take our diners on a gastronomic journey of delight set to the beautiful backdrop of Shanghai Club restaurant."
Chef Lloyd has appeared in numerous TV shows including BBC Celebrity MasterChef and Junior Bake Off. Lloyd regularly travels abroad to enhance and develop new styles of cookery, where his gained knowledge is then translated into mouthwatering dishes that display the most authentic array of South-East Asian food.
PETER LLOYD POP-UP DINNER:
Where: Shanghai Club, JW Marriott Marquis City Center Doha
When: Thursday 26th and Friday 27th August 2021
Time: 6 pm – 10 pm
Price: QAR200 per person
For Bookings: Seats are limited, and advance bookings are required. To book please call or Whatsapp 5506 2798
Instagram: @JWDoha