admin
Aug 23, 2021
733

4 minutes read
Hilton Salwa Beach Resort and Villas has announced the opening of Miss Wong, an exciting contemporary Chinese restaurant with a unique atmosphere and ambience. The festive, beautiful and spacious restaurant impresses with the grandeur of its layout and takes you on a journey of Chinese favorites.
Miss Wong grew up among woks and pots and the scent of spices, which nurtured her curiosity and talent for the kitchen. Her favourite home cooked dishes and drinks were influenced by her journey around China starting from the North where she learned the Imperial ways of cooking the Peking duck in Beijing and from Shandong where she got the famous recipe of Roasted Chicken. Moving to the south Miss Wong was taught the true art of hand-pulled noodles which dated thousands of years back and the core of making Cantonese Dim Sum. Continuing her journey, she visited the central region of China, Szechuan, where she mastered the famous Kung Pao shrimp dish and our all-time favourite started the Szechuan spicy icy jelly.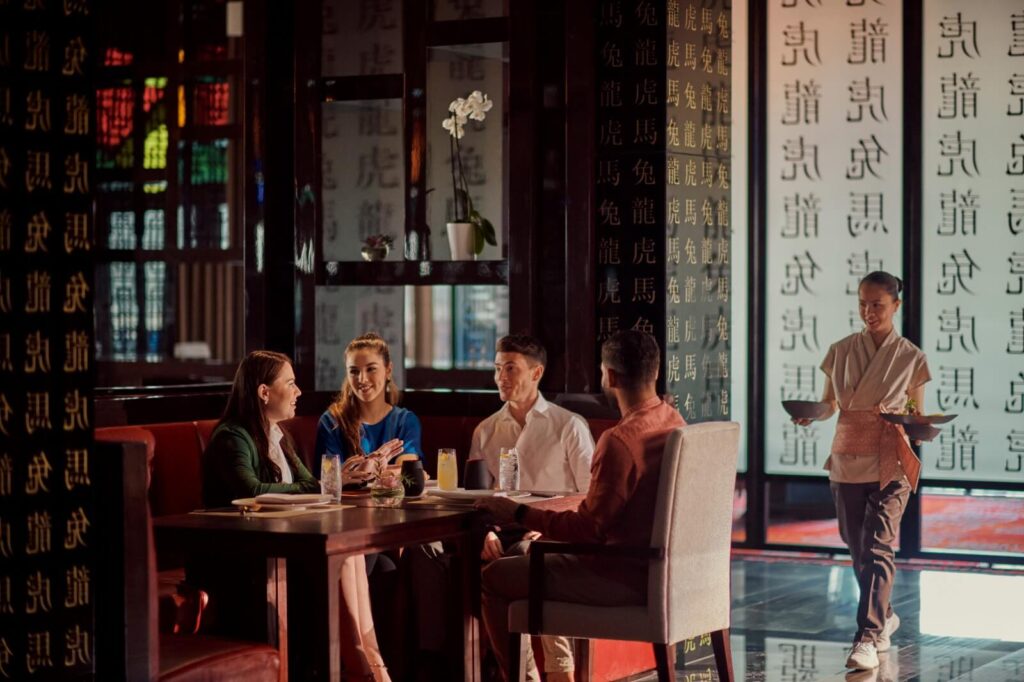 Miss Wong restaurant celebrates her signature dishes and cocktails and will take you on the same journey to discover the rich history and culture of China. Gather around Miss Wong's table and experience a spectacle of flavours where you have the best seat.
"I am excited and thrilled about the opening of Miss Wong," said Rudolf Segers, Resort Culinary Director. "We celebrate Miss Wong's signature dishes and cocktails, adding an artful twist with a burst of flavours from the finest ingredients, guaranteeing an experience where food is center stage."
Rodrigo Ofner, Resort Director of Food and Beverage, added "Miss Wong inspires a level of amity, which allows guests to experience true Chinese hospitality woven in sophistication from start to finish. It is the perfect spot for formal dining or fit-for-purpose events, and we look forward to welcoming guests for a dining experience like nowhere else".
Miss Wong opens Tuesday – Sunday from 6:30pm till 11:00pm. The Imperial Set Menu Experience operates at two time slots- 6:30pm and at 9:00pm.
For reservations, please call the Resort Experiences Department on +974 5593 8084.