Ramadan is a spiritual chance to recreate yourself, spiritually, physically, and for sure emotionally, and that was our main aim for Ramadan collection this year 2021, is revive not only the traditional design of Arabian Abaya but more.
The Qatari designer Muna Al Kaabi embraced her noir side this time to blend with contemporary design features to rise the luxury in it.
The texture of the fabric, and quality of materials, silk printed lining, abstract patterns, and crafted tassel highlights in its highest quality.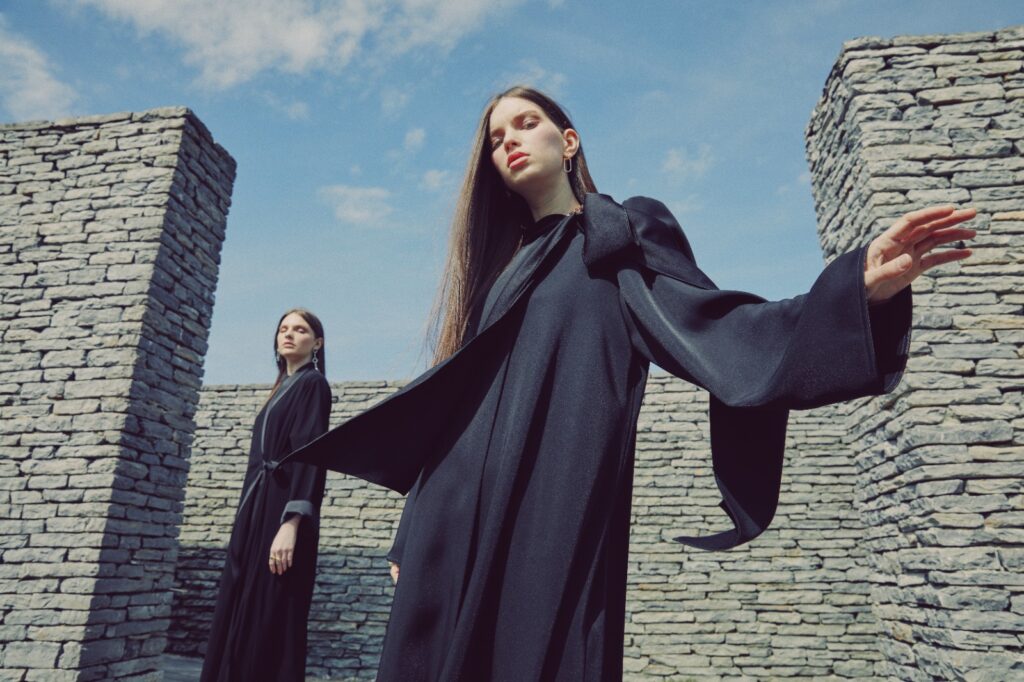 Furthermore the soul of creativity which embroidered and adorned the simplicity and modesty designs of this collection, the collection includes the Bisht style Abaya, the traditional Abaya but with new concepts of modesty and modernity, and The Jalabiya which is absolutely perfect and suitable for Ramadan's (Iftars) and for Suhures meals with family and friends.
Ramadan & Eid 2021 all designs are available in the showroom. Al-Waab Street for inquiries 44402010