A fun-filled family day out turned into an unforgettable celebration for the visiting Al Rubaea family who were left astonished and thrilled after winning a brand-new Fiat Abarth 595 at Megapolis, one of Qatar's leading family-friendly entertainment hubs.
On to Qatar, the Al Rubaea family – with three children and their parents – chose Megapolis, a state-of-the-art indoor entertainment park, for a fun-filled day out, and walked away with an incredible prize of a new set of wheels.
In a story with a twist of fate, it was mum and dad who tried their skill first at winning the vehicle, followed by their two sons, all of whom were being cheered on by the daughter.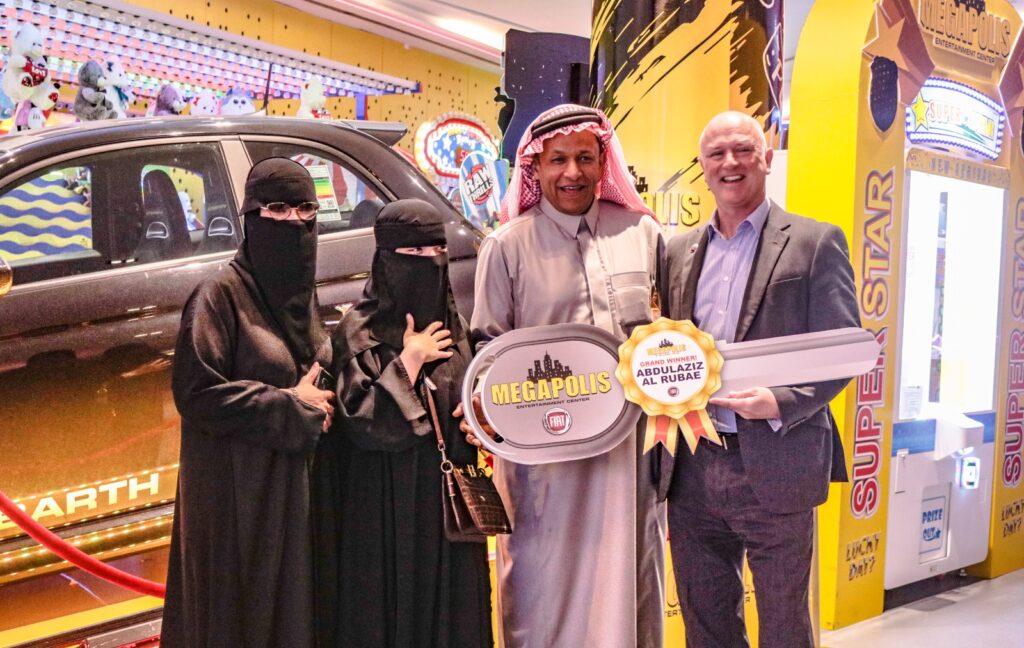 After playing for a while, the family gave up and planned to leave, but the daughter could not simply walk away without giving it one more try. She recharged her tap card for a final try. And the rest, as we know, is history.
After his daughter was successful in winning the Fiat Abarth 595, Mr Al Rubaea, remarked about her luck and said: "We are absolutely elated to win the brand-new car at Megapolis. My daughter was determined not to give up and proved to be the lucky one on this occasion, she can't stop smiling, and neither can we.
"Thank you to everyone at Megapolis for making our visit a truly memorable one," he continued. "There is so much fun to experience here as a family and we're looking forward to coming back. Who knows, maybe there is another lucky win written in our future."
Located in Medina Centrale, at the Pearl, Qatar, Megapolis offers an extensive array of games, attractions, and activities for guests of all ages. This includes Scavenger Escape Rooms, Virtual Reality, Bowling, Darts, Billiards, Karaoke Rooms, CXC racing simulator, along with a tempting choice of food and beverage outlets, all under one roof.
Aura Entertainment General Manager, Andy Keeling, said: "We are delighted to be part of this very special moment for the Al Rubaea family and look forward to welcoming again on their next Qatar vacation".
"At Megapolis, we work tirelessly to partner with the most exciting brands to provide a chance for our visitors to win exceptional prizes," he added. "Our destination is one that appeals to every member of the family, no matter their age or interests, there's something for everyone".